Aeronautics Research Centre Niedersachsen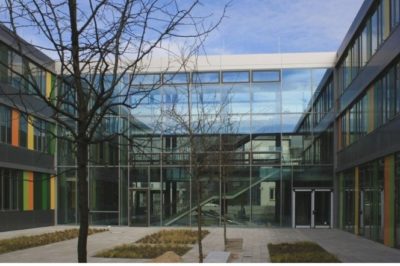 Technical University of Braunschweig, the German Aerospace Center (DLR) and additional partners are bringing together their broad areas of expertise. The Campus Research Airport is a joint scientific undertaking of the research institutes of aerospace and aeronautics at TU Braunschweig, the DLR, and Leibnitz University (LU) in Hannover. Its purpose is to:
strengthen and integrate the scientific aerospace research at "Braunschweig Research Airport" promote fundamental coordinated research programs of the partners, with the goal of scientific excellence.
Initiative, planning, and coordination for fundamental interdisciplinary research projects in aerospace and aeronautics are the challenge.
Joining together the broad areas of expertise from the Technical University of Braunschweig and the German Aerospace Center gives a particular appeal, along with international visibility.
With a holistic view toward of the system all the skills are used to create technical innovations for aircraft and air transportation.
The Aeronautics Research Centre Niedersachsen is building on an 80-year tradition of aeronautical research and flight testing in Braunschweig. They have an infrastructure that is unique internationally, with research aircraft, wind tunnels, simulators, and test facilities. Award-winning scientists and motivated students ensure top-level research.