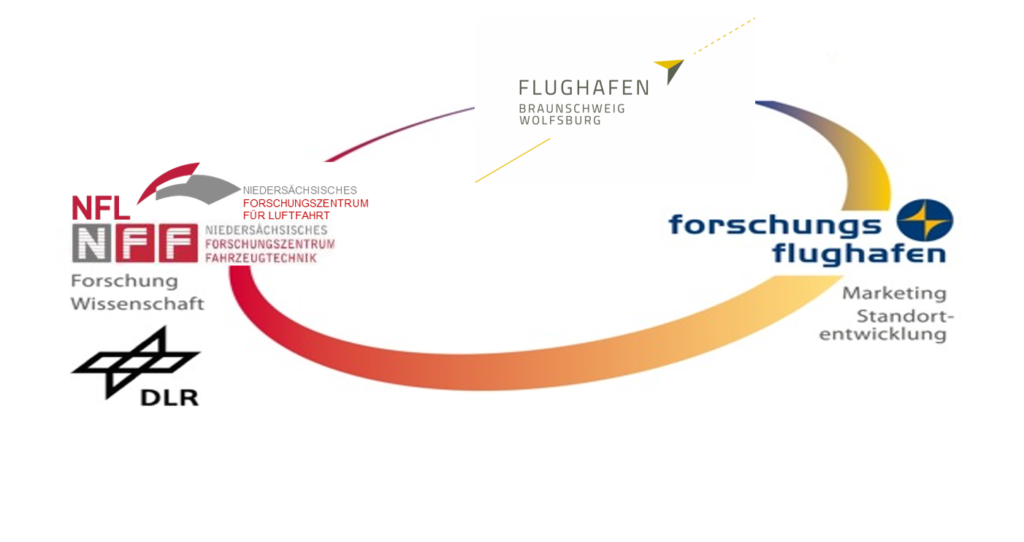 The graphic shows how networked the work is at Braunschweig Research Airport. If you do not know who your contact person is, the first point of contact/your portal is Forschungsflughafen Braunschweig GmbH.
Forschungsflughafen Braunschweig GmbH

The registered association with the same name was founded more than 20 years ago. The shareholders are 40 members of small and medium sized enterprises being active in the transportation domain. Further support, both in form of personnel and financial aid, is granted by the business development agency of the City of Braunschweig and the State of Niedersachsen.
Verkehrsflughafen – Flughafen Braunschweig-Wolfsburg GmbH-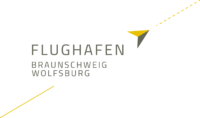 The Airport Braunschweig-Wolfsburg (ICAO-Code: EDVE; IATA-Code: BWE) is in addition to Hannover the second airport in the state of Lower Saxony (Niedersachsen).
Aeronautics Research Centre Niedersachen (NFL)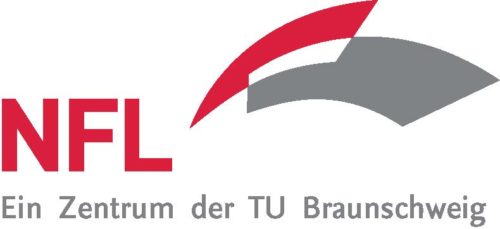 Technical University of Braunschweig, the German Aerospace Center (DLR) and additional partners are bringing together their broad areas of expertise. The Campus Research Airport is a joint scientific undertaking of the research institutes of aerospace and aeronautics at TU Braunschweig, the DLR, and Leibnitz University (LU) in Hannover.